Happy Tuesday and happy February! In Bachelor Nation, we've reached Week 5. During Becca's season, at this point, they were slumming it in Virginia (and as a native of the state, I'm allowed to say that) but the great and powerful Colton gets to take the girls to Thailand…. ABC is all about playing fair.
Upon their arrival, "never been kissed" Heather is chosen for an undeserved one on one, while Elyse starts to unravel when she realizes that attention hasn't been on her for two episodes, but more on that later. The producers are doing THE MOST to make this about Heather's first kiss. Close ups on food, Colton's mouth, and a bunch of silent pauses finally lead to her first mouth swallowing under fireworks. Before we can get to it, she tells Colton she was seeing a guy after college (so like, last week) for 8 months and had NEVER kissed him.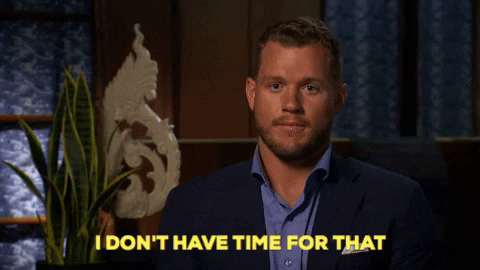 Back at the Thai temple of crazy, Elyse has snapped. Twisting her hair in a con-air curling iron and putting on her best nude illusion "statement" gown, she quickly makes an Irish goodbye during Heather's debriefing of her date to see Colton.
She basically mumbles for what feels like an eternity about how she can't see herself doing the show accepting a proposal in the given time frame with all these other people dating him at the same time.  If her plan was to get this fame whore to drop these girls for her, it failed miserably and with that, she cries herself into the elimination van.
I  had such high hopes for Elyse: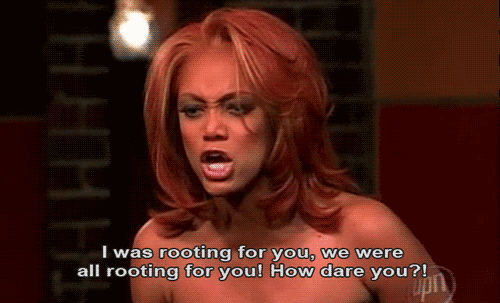 In shock, Colton musters up the courage to participate in the group date, which is basically the girls in Lara Croft Tomb Raider costumes chewing on slugs and learning what trees are. During the evening portion, Onyeka decides to look out for Colton look petty, and tell him that Nicole is only on the show to leave Miami. I'd totally get it if it's true, but it's definitely not. Onyeka and her eyebrows play dumb when Nicole confronts her.
The following day, Cassie gets her first one on one date. 99.9% of the date is spent making out in every boat, island and body of water Thailand has to offer. During the other .1%, Cassie asks Colton for advise on how to accept that people will judge her… for NOT being a virgin.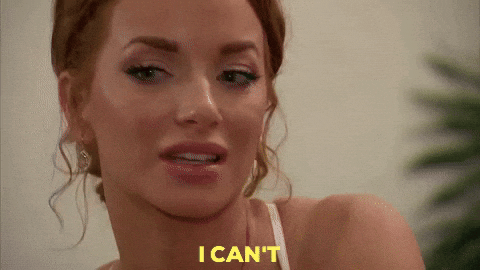 At the cocktail party, we're immediately treated to another Nicole and Onyeka spat, but only after Nicole tells Colton she's been a bully. Honestly, I'm so sick of these two, right when I pray Colton has the chance to throw them out, he storms off and we'll have to wait until next week.
Virgin Count: 3, all from Cassie's mouth, about how she's not one. (My eyes continue to roll as I type this)
Rose: Tayshia has somehow managed to guide the storyline, avoid drama, maintain Colton's interest and get air time each week in an unoffensive way. She's a Bachelor Unicorn.
Thorn: The fact that we were treated to several clips of Kirpa wearing a band-aid over her chin with no explanation. Did she fall? Did she run out of Pro-Activ? These are the things that keep me up at night!*
*I've been informed she needed stitches after trying to take a selfie, so there's that
Next week's trailer literally just compiles a lot of confusing clips of crying, shocked faces and Demi preparing to fight someone. So basically it looks like the best episode of the season so far!
Looking forward to being disappointed by it!
Until then,
TW