Week 6 is here, which means we're basically half way through this shit show and the drama is *finally* heating up! We're immediately thrown back into the cocktail party where On-yuck-a and Nicole are still being petty and Colton has had enough.
Quickly, they're both shuffled out and I say good riddance. As we see this week, the heard starts to get thinned out real fast. The girls, dressed in their best draw string pants and crop tops, arrive in Vietnam. To no surprise, Hannah G. is given a one-on-one and girls like Demi and Sydney are not having it.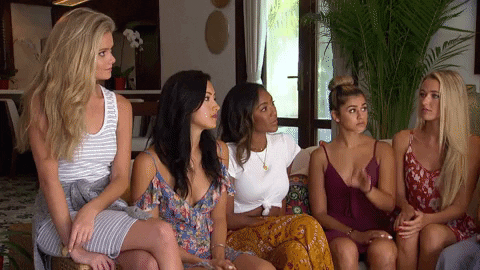 Raise your hand if you're over the producers' favoritism
At the first one on one, Hannah and Colton basically wrapped like a California roll and start fondling each other in a very disturbing way. After their rub down, Hannah and Colton bond over divorce after she lets him know that opening up is "not really her jam"…… I  wish I  was making this crap up.
To no surprise, the group date is a PHYSICAL ACTIVITY! Right when I'm annoyed that it's probably another Lululemon endorsed strength training exercise we're treated to Katie beating the s**t our of Demi, Bad Girls Club style! The real kick in the ass is definitely at the dinner portion of the night. Sydney, who has been pretty under the radar, decides to vent to Tayshia that's she's fed up with all these "shiny objects" and Colton not giving a shit about her.
I mean….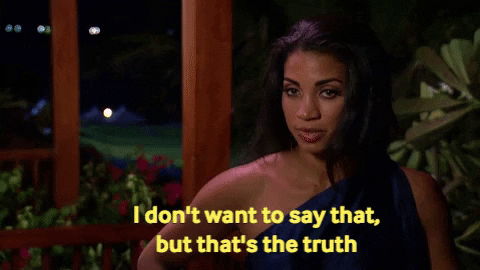 She decides to sit him down, and pull an Elyse, by bowing out. Her final warning is to tell Colton that he needs to focus on who's here for an actual commitment. Shaken up, Colton proceeds to his final one one one with Kirpa. Post chin bandaid, Kirpa's calm demeanor and relatively levelheaded personality spares her another week with these fame whores, and she's given a one on one.
After her date, Demi decides to really show "Coco" that she cares and tells her that she is falling in love with him. Not sure if it was the call home to Mommy, or just Demi in general, but Colton was not having it and with that, our queen Demi has been taken out.
Chris Harrison drops another bombshell that they're going straight into a rose ceremony and everyone is safe besides Katie, who was too good for this idiot anyway. Like Sydney,  and Demi, Katie warns Colton that there are still girls left who aren't there for the right reasons.
Colton's all: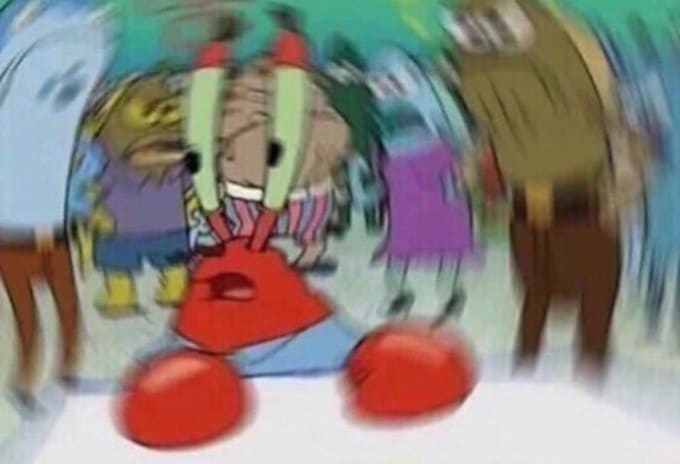 With that said, the preview for the rest of the season gives a LOT way, has a LOT of tear, and I'm pretty sure the infamous fence jump is next week, thank you Jesus!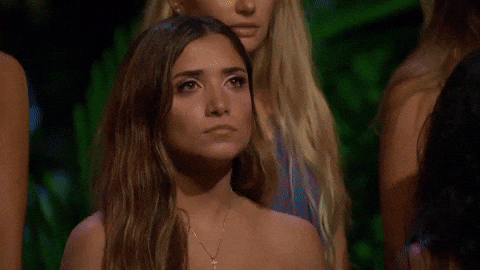 Virgin Count: twice, I'm liking that it's dropping
Rose: Sydney calling others shiny objects is one thing, the producers panning to Demi, Hannah B and Caelynn is even better.
Thorn: Colton being shocked that someone, randomly, some of these girls may not be there for him or serious…. you kept Heather, what did you expect?
I  cannot wait for whatever the fence situation is about, and who will make it to hometowns!
Until then,
TW